About us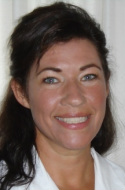 Dolly Foley, OTR/L, CLT
Occupational Therapist

Dolly grew up near Jeffreys Bay, South Africa surrounded by big surf and champion horses bred for competition. Her mother was a registered nurse and a hospital administrator along with being a competitive horse rider. Dolly was greatly influenced by her mother at an early age and developed a desire to be in the medical profession.

Dolly graduated from Texas Woman's University, Dallas, Texas in 1994 with a Bachelor of Science degree in Occupational Therapy.

Dolly specializes in hand therapy working with patients that have upper quadrant orthopedic injuries ranging from table saw tendon lacerations and amputations, fractures to deQuervain's Tenosynovitis and Carpal Tunnel Syndrome, CRPS and more.

Dolly is a certified lymphedema therapist in Hawai'i, experienced and dedicated to oncology rehabilitation as well as swelling of the limbs and/or body not related to an etiology of oncology (post- surgical edema, venous edema, lipedema, traumatic edema). She is also on staff with Castle Medical Center providing hand therapy and lymphedema therapy outpatient services.

Dolly has worked over twenty years in busy clinical outpatient, hospital and home health settings. She saw the growing need for mobile orthopedic and lymphedema therapies. Motivated by her passion to help people, she started her practice in 2014 and has been helping people accomplish their rehabilitation goals in their own home environment. She also recognized the need to have a clinic for patients who preferred the clinic environment. Foley Hand Therapy currently has a clinic in Kaimuki with expansion to the North Shore in the summer of 2015.

Dolly's principles of providing top quality patient care have led to her becoming a respected occupational therapist and owner of Foley Hand Therapy. This level of patient attention and quality service is the core value and the true essence of Foley Hand Therapy.

---